Over 30 Years of Experience in Residential & Commercial Landscaping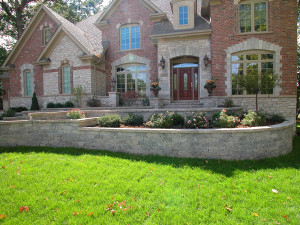 Our blend of services offers our clients a convenience of dealing with one firm for all their outdoors needs. Our reputation and quality craftsmanship has propelled us past our competition and made Trinity landscape a leading company in our industry.
Our philosophy is based on a process that allows us to be more familiar with our customers' properties so we can inform our clients of things that are a necessity for their property. This allows our customers peace of mind that Trinity is helping to build and maintain their investment; we currently brokerage through 30 local growers to ensure that our plant material is of the best of quality and we are with you from start to finish on all your projects.
Trinity Landscape can provide you with:
Creative and practical designs with our landscape architects and land designers.
Excellent quality plant material that is inspected and tagged by trained professionals.
Installation crews that are experienced and well trained in all facets of the industry.
Highest quality products and machinery available.
Professional management service of all your new and existing landscaping.
We at Trinity take pride in our ability to satisfy all our customers and are continually working to improve our products and skills everyday. As a result, Trinity continues to push past the competition with new and innovative ideas.